In Wild Geese by Mary Oliver, one of the first things I noticed was Oliver's intimate connection to the reader. She uses words like "you" to address the reader, which makes the poem feel more intimate as the reader may feel lonely. "You only have to let the soft animal of your body love what it loves." This line is to assure the reader that it's okay to feel the things you are feeling. Under this human exterior, we all strive for connection and understanding, even animals. Humans and animals are built on the same idea of survival- to love, be loved, and to connect. Oliver says "tell me about your despair, yours, and I will tell you mine." This line creates a sense of intimacy between the writer and reader, clarifying the whole meaning within the poem and lets the reader dig deep and connect with the writers poem from there own thoughts. I feel that Oliver is telling the reader that it's okay to have certain feelings. We are in control and it's okay to do what you think is right.

The line "meanwhile the world goes on," reminds the reader to keep going. I believe the message that Oliver wants the readers to know is, essentially, life goes on. As humans, we all have bad days and go through tough times, but tomorrow will still come. The rest of the world is still going on. Just as you feel like nothing matters anymore and that life is falling apart, it's all in your perspective. Kind of like wild geese flying in the sky. The wild geese literally have a different perspective from humans. "Meanwhile the wild geese, high in the clean blue air, are heading home again. Whoever you are, no matter how lonely, the world offers itself to your imagination," Oliver writes. These two lines have great meaning to me. Just like the rest of the poem, I think the message Oliver is trying to convey to her readers is life is what we make of it. We should be able to live on our own terms. And as humans, we need to try and see life through different perspectives to help us find purpose.

We all have a place and purpose in the world. Sometimes it takes some imagination and alternative ways of thinking to find it.
Powered by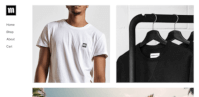 Create your own unique website with customizable templates.